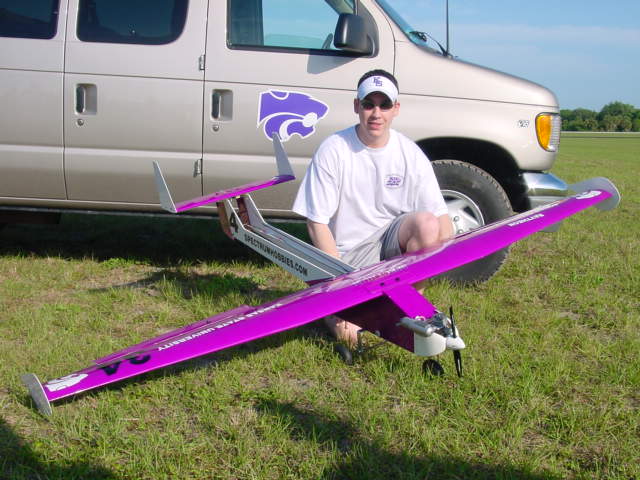 I am currently a Mechanical Engineering graduate student at Kansas State Univertiy. I'll have two more years of school and I hope to find a job here in the Midwest so that I can stay close to my family and friends.

I grew up in Atchison, Kansas, the home of Ameila Earhart, so airplanes have been an important part of my life for a long time. My dad and I started in this hobby about 12 years ago, since then we have continued to expand our knowledge of RC aircraft, and just recently have realized the possiblities associated with small electric RC aircraft.
While pursuing my education at Kansas State University, I have become involved in the Society of Automotive Engineering AeroDesign competition. This competition consists of a group of engineering students designing and building a RC airplane for the sole purpose of lifting as much weight as possible given a number of design constraits. The link below is to our KSU Aero Design page.